San Diego Criminal Defense Attorney
Engaged in all facets of criminal defense at both the state and federal levels, including but not limited to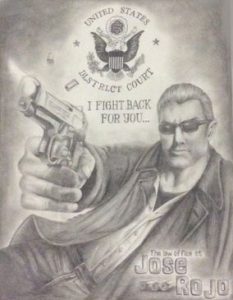 representation of Defendants charged with the following misdemeanor and felonies:
Drug Trafficking, White Collar Crime, Conspiracy, Murder, Attempted Murder, Robbery, Three Strikes, Kidnapping, Hostage Taking, DUI, Manslaughter, Burglary, Theft and Embezzlement, and other Drug Related Offenses.
Mr. Rojo represents  State and Federal defendants  throughout Southern California, including the counties of  San Diego, Riverside, Los Angeles, and Imperial. Mr. Rojo has also represented Defendants in  State and Federal courts in other jurisdictions, including, Arizona, Arkansas, Illinois, Nevada, Missouri, South Carolina and Indiana.